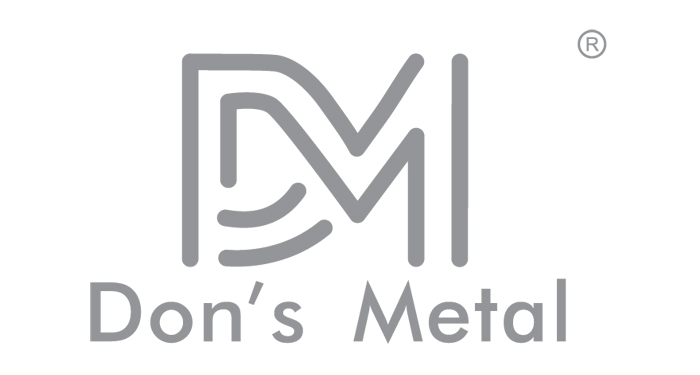 0

Your cart is currently empty..
FAQ
1、Can I only do one/two/four colors? Can you do full color printing?
The amount of colors included in the price depends on the product type, but we absolutely can do additional colors, even Full Color Photo Printing.
Please mention "Full Color Printing" in the notes section during checkout and our team will adjust your order accordingly.
You might be wondering, "Hey Don's Metal Business Card, are you saying my business will benefit from METAL business cards with my photo on them?" There is a simple answer: YES. To be remembered, you must be unique – it's that simple.
2、Can our order include variable names and/or numbering?
Yes, variable data can be added to each card for a fee of $0.50 each. This would include individual number and/or names per card.
3、Can you etch lettering on the front and back of my cards?
Yes! We can produce logos, drawings and text on either side of your card. We utilize double-pass etching which allows us to produce engraving of artwork that may overlap on both sides of the card.
4、Can you make my card any shape or size?
Yes! Let your imagination run wild with size and shape. If you can dream it, chances are we can produce it , We can generally work within a 12×12″ area. Call or write for a custom quote. sales@donsmetal.com for a free quote with your custom card size!
5、Can you print color on my cards?
Yes, we can print even photos on the cards. See our Portfolio for examples! All order pricing includes one spot color; additional colors available at $0.25 each.
6、Do I have to pay to see a design proof?
Our biggest priority is service. To maintain a high level of service, we do require that an order is placed prior to any artwork or production. This enables you to receive an order number and place in our design queue.
Remember – all of our services have a 100% satisfaction guarantee. We will work with you to design a card you love, and we will only move forward with production upon your approval.
7、I have a metal business card, and want one that looks the same. Can you help me?
Yes! Please email a photo of the card to sales@donsmetal.com. We're here to help!
8、What are the artwork requirements?
Any orders without our Artwork Service selected must include artwork in vector file format. Please see our Artwork Requirements for details and template files.
9、What if I don't have artwork, can you make my design?
No problem. Let our in-house artwork team design a card for you. We know how to make you look good – guaranteed!
We offer a professional graphic design artwork service for custom card design. Our professional graphics team will create a card design based upon your input and ideas. This service includes up to five (5) artwork changes, complete with a .jpg proof for each round. You will receive the first proof within 24 hours from your order (during business week).
Our designers can take your current logo or any artwork you might have and come up with a design that makes you look good. Simply upload any content you might have – even a cell phone photo of your current card – and our professional designers will come up with a card design that elevates your brand.
When you receive the digital proof of your artwork, you can note any changes you'd like, or confirm the artwork. We won't take your cards to production until you are 100% happy with the design – you will LOVE your metal cards.
10、What if I don't like my design?
If for some reason you don't like the initial proof of your design, we will work with you on your design until you are completely happy – that is our promise.
Our second promise is that when you have your cards and hand them out, you will become a customer for life.
Unlike other competitors, we have an entire team of in-house graphic designers at our offices in Shenzhen, China. If needed, they will literally pick-up the phone to call you – or you can call them at any time during business hours.
We're friendly, promise! :)
11、Will I see a proof of my card before production?
Yes! All orders – regardless of print-ready artwork or not – receive a digital proof that will be emailed to you in 24 hours or less after ordering. We won't take your cards to production until you are 100% happy with the design - you will LOVE your new cards!
12、Can I get a custom quote?
Absolutely! For custom quote and consultation, please email sales@donsmetal.com.
13、Can I request free samples?
Yes, simply visit our Portfolio Page and complete the Free Samples form at right – we will send you generic samples to feel our quality and options. If you're looking for a few samples of YOUR design, we can do that too! please email sales@donsmetal.com.


14、Can you travel through airport security with these cards?
Yes. There has never been an issue traveling with metal business cards, and you will remove them from your pocket like all other items, while passing through the security checkpoint.
15、Why are metal cards more expensive than paper cards?
Metal business cards are a completely different manufacturing process than printing. Your cards are made from 100% genuine 304 Stainless Steel .5mm thick, and chemically-etched with your custom artwork.
For this process, we must:
(A) produce custom artwork for you,
(B) create a custom 'film-tool' to make your cards,
(C) prep the stainless steel sheets for etching,
(D) etch your cards in a series of acid-based solutions,
(E) add-on features require additional card processes, and finally,
(F) individually inspect and prepare each card for delivery.
Initially, Metal Business Cards may be more expensive than paper cards, but the return on investment for handing someone a Metal Business Card is so much more than a paper card.
It's 100% guaranteed that you can hand out thousands of paper cards over the course of your career and never receive the same reaction that you would from handing out Metal Business Cards. (See our customer reviews for what other customers have said!)
In fact, many of our clients have told us that their My Metal Business Card alone is what landed their largest revenue business clients! This is a quality over quantity situation.
Regardless of closing the deal or not, your Metal Business Cards will strike up conversation and the prospect will end up keeping your business card, often for years in his or her wallet. People just don't throw away metal like they would with a paper card.
Not only will they will hold onto your card, but they'll probably even show it to others because it's so unique and eye-catching. Here at My Metal Business Card, we offer the high quality, customized Metal Business Cards you need to instantly stand out and make that lasting impression. Showing that you care enough to represent yourself with a quality product will result in your clients having the reassurance that you will invest in them as well.
Simply put, paper cards waste of money because people don't keep them – they don't stand out, and they don't make the impact you need to make valuable connections.
If clients don't keep your card, they won't remember you.
Standing out in business is the biggest priority and will give you an edge over your competition. Don't make the mistake of handing out flimsy, cheap, paper cards that do no justice for you as a professional. Invest in Metal Business Cards today, you won't regret it, and over the years, so will your budget.
16、Why should I order from you?
We're glad you asked! Our team is dedicated to offering you the highest quality metal business cards at a reasonable price, and ensuring that every aspect of your experience is above expectations. We've spent years continually refining our processes and pricing.
My Metal Business Card is the world leader in metal business cards: we have been in business for 8+ years and shipped over 10 Millions cards (and counting!) globally.
Over the years, we've had the pleasure to work with many international corporations, famous organizations, tech companies, universities and celebrities. Join our family of clients and experience the Don's Metal Business Card difference!
Quality artwork, quick turn-around, personal attention, and market impact are just a few of the quality features you'll experience with us.
Product Quality:
Durable 304 Stainless Steel
.5mm Thick Metal*
Precision Chemical Etching (-/+.001″)
Precision Laser Etching (-/+.001″)
Precision Screen Printing
Customized Artwork Graphics
Pantone® Color Matching
* Compare our card thickness to the competition!
Here's what our customer Alejandro Millan. recently said:
"After researching metal business cards and overall quality, dependability, customer service, and overall reviews, I decided to place an order with Don's Metal Business Card. I love the customer service. You can not find that in many companies nowadays."
17、Can you ship internationally?
Yes, we are happy to ship any order internationally! We are shipping orders globally all the time to almost all countries.
Pricing will depend on the country, courier and weight of your package. We will provide you with freight options and you may choose which option is best for you. You will also be responsible for any additional duties and taxes charged on the package in customs.
18、Is rush production and delivery available?
Please shoot us an email at sales@donsmetal.com to discuss expedited options.
Due to the complexity of manufacturing metal business cards and our high quality standards, production generally takes three weeks. In order to provide the highest quality metal business cards around, we must hold this timeline.
For Promotional Items and Gift Products the production time is typically 3-4 days.
If you need metal cards fast, see our Quick Metal Cards – ready in 5 business days, or even 24 hours!
19、Payment method
Full payment is required prior to any orders being processed through to production. An order will not be processed under any circumstances before full payment has been made, using a credit card or cash funds (PayPal, bank wire, or e-transfer). Don's metal will not be liable for any delay in order completion due to a delay in payment.